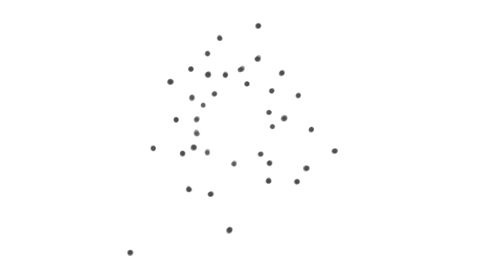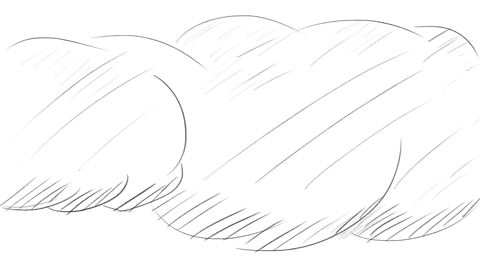 Work in progress, 2 of 3 – The theme OneAmerica gave me to work with: "Tragedy turning into hope; people coming together to get organized and fight hate, create hope and opportunity in its place."
I noodled around more, incorporating elements from OneAmerica's logo—the yellow circle that envelops the chaotic scribble, and the brand for the event (the colorful "flower")—into this animatic.
One of OneAmerica's greatest strengths is it's multi-ethnic base. A burst of color spreads and scatters, resolving back into the circular shape from the logo so the animation can loop back round. Clouds and darkness return and the cycle begins again.
I liked that there was no false optimism in this: "We beat back hate and everything's sunny and bright!" This felt true to the realities of OneAmerica's work: as economic fortunes rise and fall, global patterns of migration shift and attitudes towards immigrants and refugees along with it. The nature of this work is cyclical, needing constant base building and leadership development that brings in new people to keep up the fight.
Still, this didn't feel quite right to me…